Customers love our Beverage Bucket Bag for tailgating, trips to the beach, or days on the boat. This versatile bag features six interior pockets sized to hold a six-pack of your favorite beverage. Fill the center with ice and you've got a perfect collapsible cooler. Melting ice escapes through a grommet hole in the base of the water-resistant recycled sail cloth. When not being used as a beverage tote, use it to hold and organize tools, crafts, or toiletries. Or use it to display plants and flowers or a creative centerpiece; the possibilities are endless!
SHOP Beverage Buckets >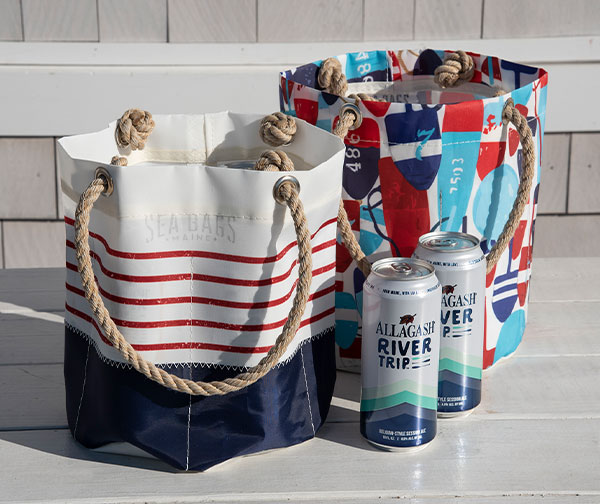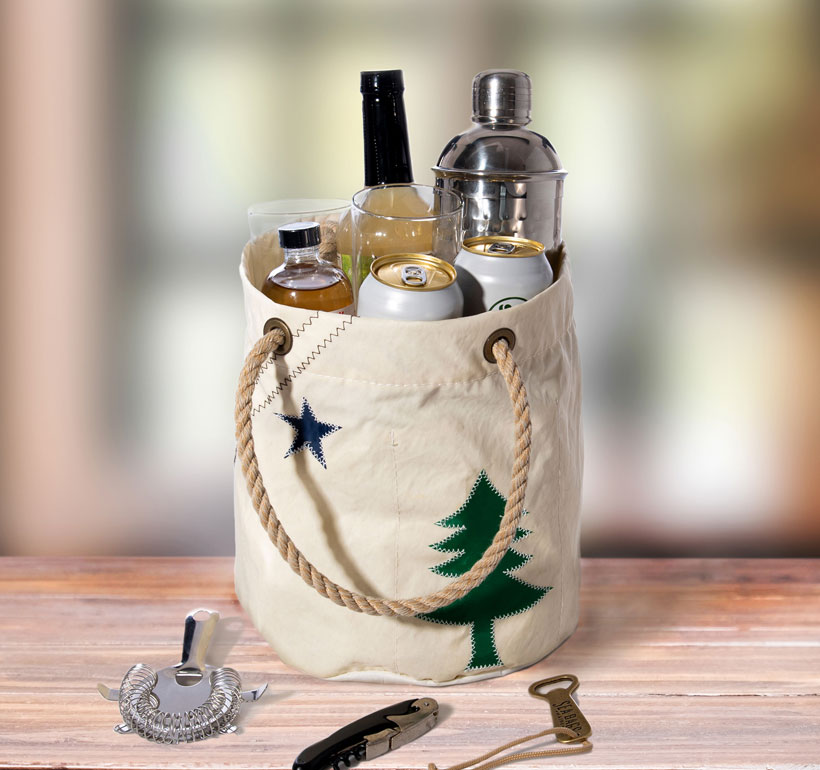 Maine Bicentennial Beverage Bucket
"The design is so 'Maine', and I love the special can opener that comes with the bucket. We had a great trip in Maine last year, and whenever I look at this beverage bucket, it reminds me of the wonderful time we had there."
-Amy W.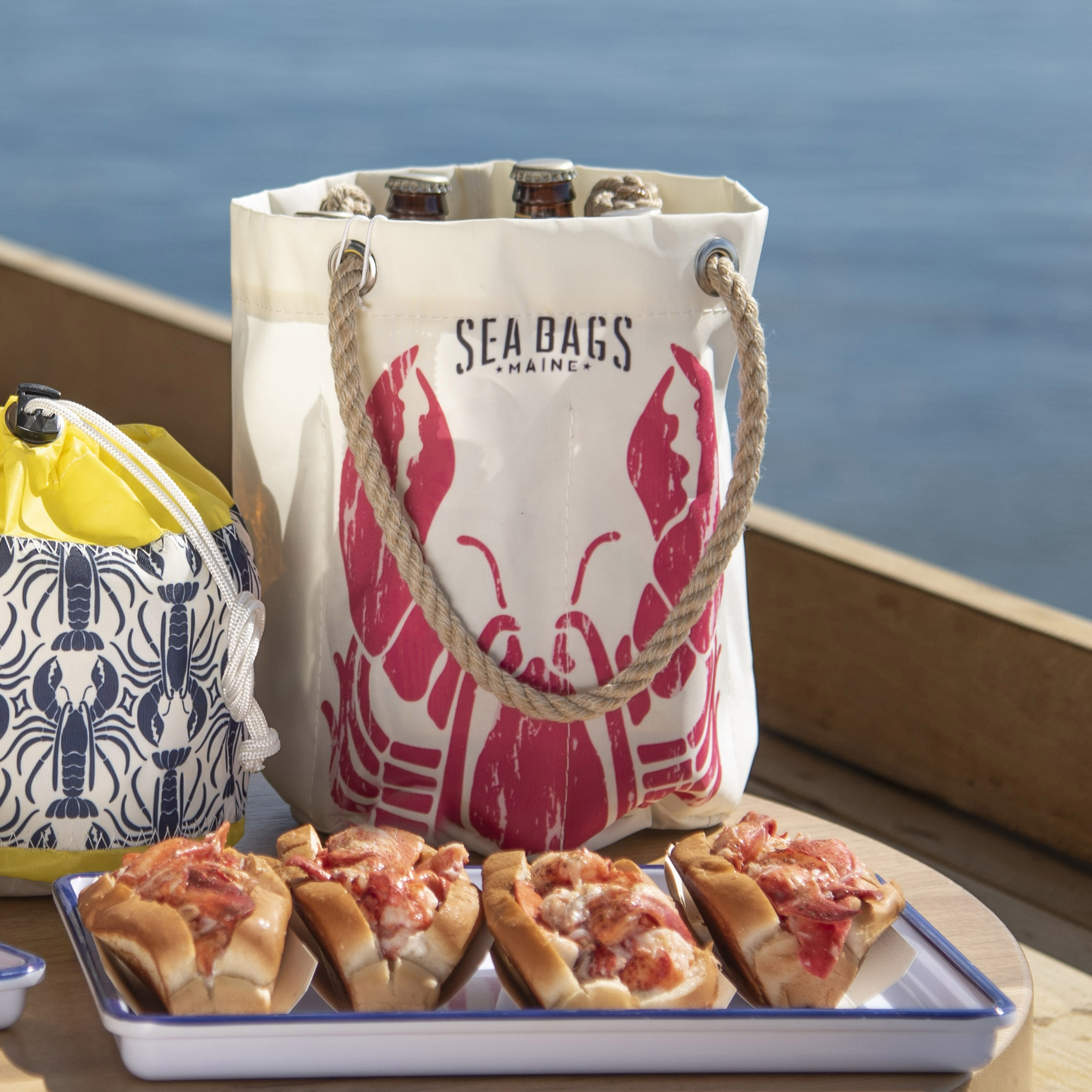 LOBSTER POUND BEVERAGE BUCKET BAG
"I bought the lobster beverage bucket bag as a gift, and it was honestly hard to give it away! I love the design, shape, functionality and sturdiness! Here's to hoping someone ends up buying one of them as a gift for me this year!"
-G.S.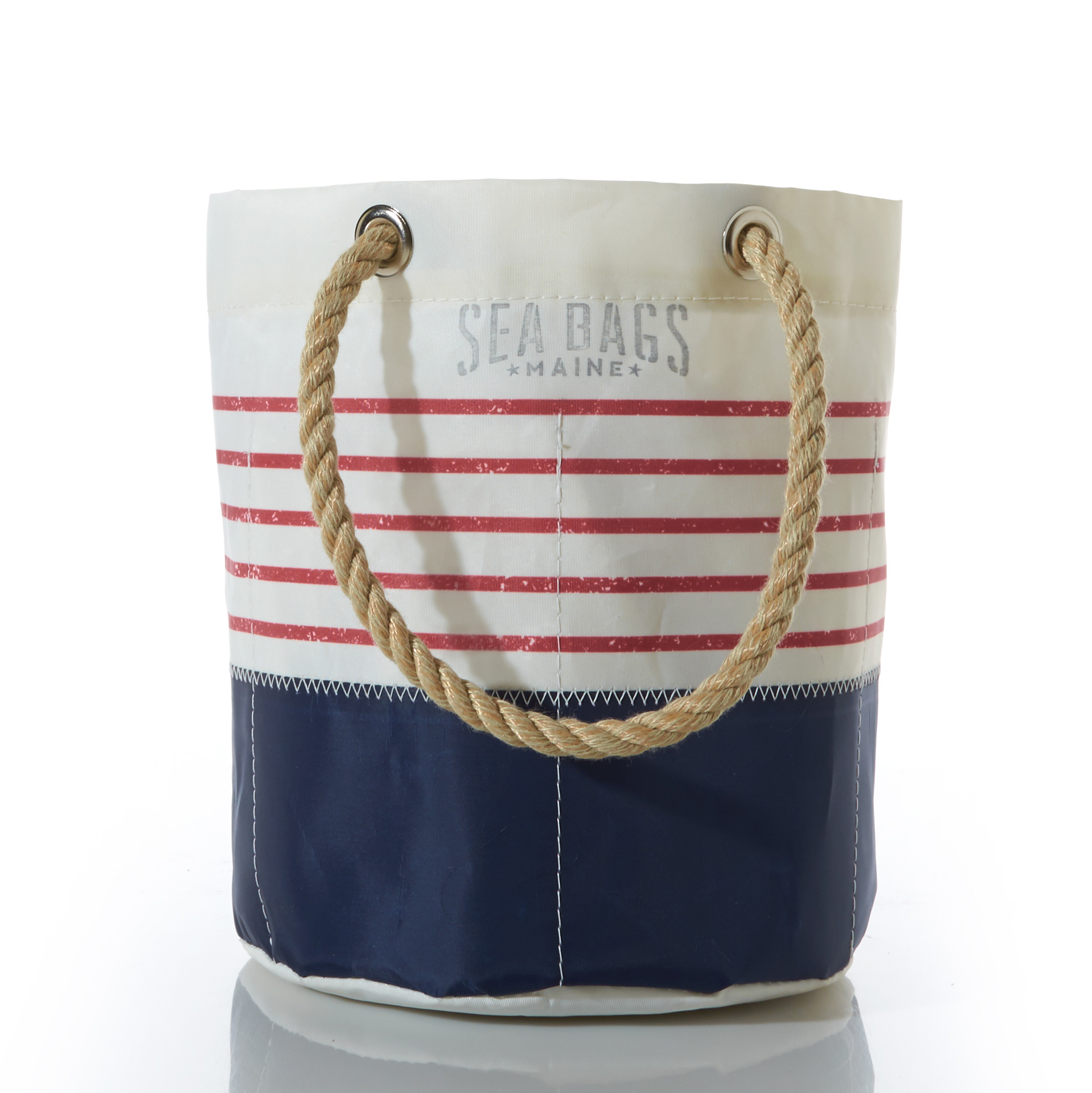 Red Mariner Stripe Beverage Bucket Bag
"Love this bag! Perfect for our favorite BYOB restaurants."
JOANN L.