The Custom Gallery
"Can I get this on a bag?" It's one of the most common questions we get and the answer is: Yes! With our Custom Design products, it's easy to transform your idea into reality. Our team is ready to work with you to craft a Sea Bag that's all your own.
Want your own Custom Bag?
Getting a bag that is all your own is easier than you'd think! You can upload your own design, use our Custom Visualizer, or talk with one of our designers about your ideas and we'll create your vision. An easy way to get started is to work with one of our existing deisng, or create your own logo.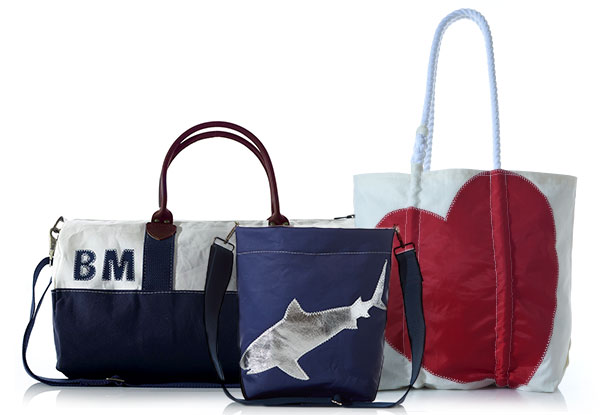 Work With A Designer
Translate your design idea onto recycled sail cloth with the help of our design team. Simply describe the graphics, words and colors and they will craft your unique Sea Bag for your approval.

Upload Your Design
Have your design all ready to go? Choose what bag shape you'd like. Upload a .jpg .png or .gif and position it on your chosen Sea Bag style.

Personalize a Design
Choose from one of pre-designed "templates" for you to add your personalized colors, initials, numbers, or dates. Add a touch of personal style to your bag.
What our customers are saying
"Over the last 2 years we have purchased a significant number of Sea Bags creations. We have had custom pieces created for us, and purchased some of the great pieces designed by the team and featured on the site. We have given them as gifts, use them for travel and around our home. Really special unique products, created by really special people in Maine, a very special place."
- Paul O.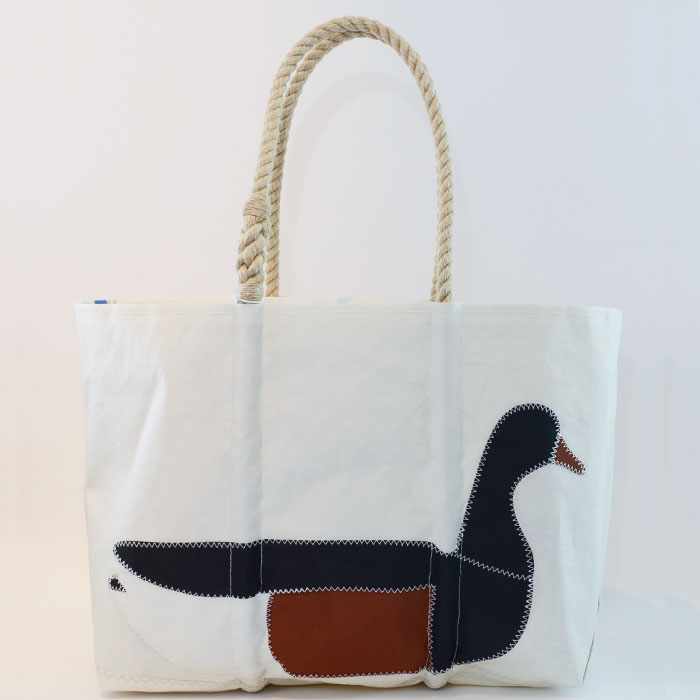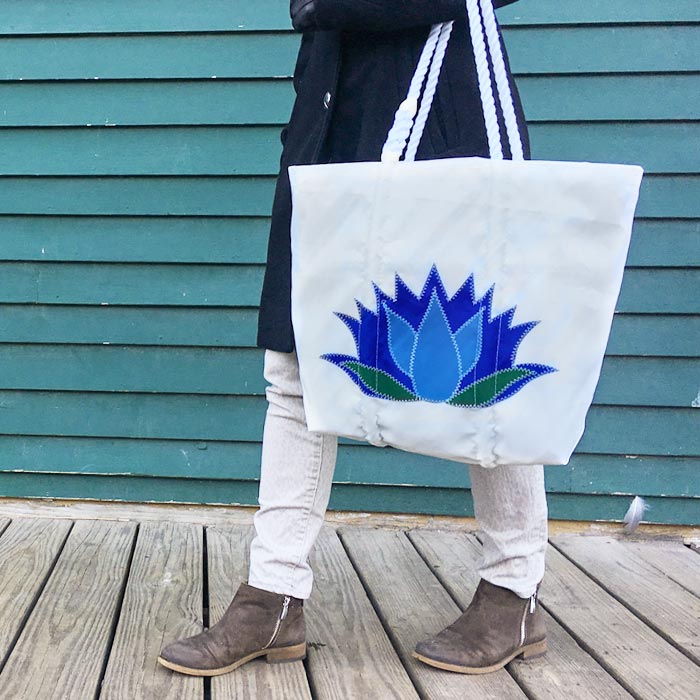 Custom Tote Happiness
"This custom bag process was so fun, I sent a picture of what I wanted and they sent me a design option, I responded with another picture and they got exactly what I wanted! It turned out way better than I expected!! Love it!!"
- Ashley N.
Don't Know Where To Start?
We decided to share some of our favorite customer-inspired designs in a shoppable Custom Gallery.