Vintage Auctions
Rare and One-of-a-Kind
The sail panels reserved to craft our Auction Totes are the rarest pieces to come through our shop. Truly one-of-a-kind, we're always hesitant to see them go and often reminisce about our favorites; Polka Dot, Wildflower & Marsh Cat to name a few.
How To Participate
To bid on an auction tote, either log in to your seabags.com account or create an account by clicking on My Account. Once logged in, start bidding! YOU WILL NOT BE ABLE TO PLACE A BID UNTIL AUCTION BEGINS. Please read our Auction Terms and Conditions.
Special Upcoming Auction
No Shoes Reefs Sea Sack
5.14.2021
Whether you're an ocean-loving beach devotee or a member of No Shoes Nation, you won't want to miss the opportunity to bid on this one-of-a-kind Sea Sack. Inspired by artist Julie Siracusa's art piece titled Passione, the design depicts the turbulent and fluid movement of waves viewed from underwater. This recycled sail cloth Sea Sack is the ultimate stuff-and-go bag, featuring a cinch closure to keep your things safe and secure.
Created in partnership with No Shoes Reefs, a grass roots organization led by the award-winning country music artist, Kenny Chesney, 100% of sales raised from the sale of this auction tote will be donated to Reef Ball Foundation to support their mission to rehabilitate the ocean's reef ecosystems. Placing a bid offers a new way to make an environmental impact. Plus, this special Sea Sack is autographed by Kenny Chesney and artist Julie Siracusa.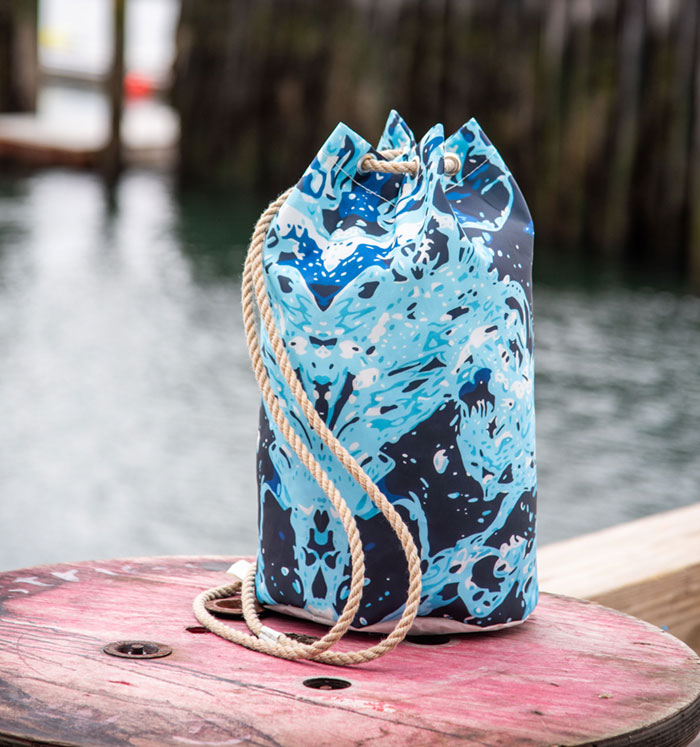 Never Miss an Auction
Be the first to know of the latest auctions, new arrivals and get exclusive access to special offers. Sign up for our email updates now and get 10% off your next order!
10% Discount not valid with auction purchases.*
*Auction items not eligible for discounts or promotions | Privacy Policy
Upcoming Auctions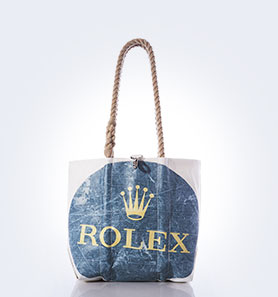 Auction Rolex Handbag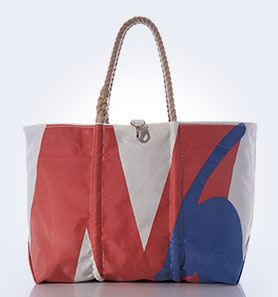 Auction Nauticat Tote
More Vintage Bags