SHARE YOUR
#SEABAGSIGHTING
Signup for email,
and Save 10%!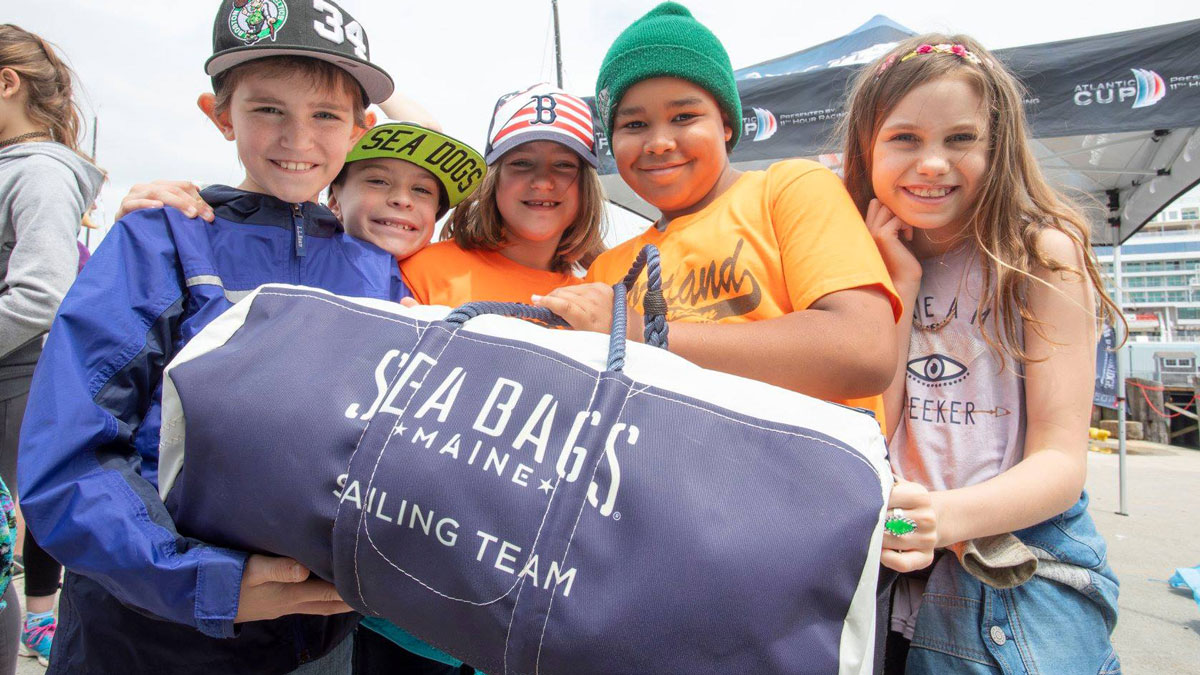 The Atlantic Cup Official Sustainability Partner
Sea Bags was proud to once again be the Official Sustainability Partner of the Atlantic Cup, the longest offshore sailing race in the Western Atlantic and a fully carbon neutral event.
8/2/18
With the commitment that the Atlantic Cup brings to sustainable racing, it was clear that the partnership between Sea Bags and the Atlantic Cup couldn't be more natural. In addition to focusing on limiting its environmental impact, the Atlantic Cup also helps to educate our youth on ocean health and the effects of the modern world on our environment.
While here in Portland, over 300 students from local schools participated in the Atlantic Cup Kids Program. The students not only learned about boats, but they also gathered knowledge about the ocean and how we can all take better care of it. One student said it best, "Help the earth darn it, it's our home."
Jess, a member of the Sea Bags Women's Sailing Team lead discussions with the students about sailing and different types of sail material used in sailing. The team displayed their J/24 on land for the kids to get an up-close look at the hull structure and keel depth on this classic racing boat.
In addition to participating in Kids Day, members of the Sea Bags Sailing Team joined the crew to help race in the inshore series. One team member, Katie Drake, raced as a crew member on the Esprit Scout #81. It was her first time sailing a Class 40 boat and a great learning opportunity.
Of her experience, she said, "Over the two days of racing, I had the chance to hit all the different positions onboard. I honestly thought I was showing up to watch the pros maneuver these boats around the Casco Bay and lend a hand, but I was much more involved than that!"
The winners were crowned in an Award Ceremony just one wharf over from our headquarters—the perfect setting to conclude the program. We were so proud to be a part of this partnership that helps promote the principles of recycling and a more sustainable way of life, in order to preserve our oceans for future generations.
Click here to view highlights from the Atlantic Cup Kids Day in Portland.