SHARE YOUR
#SEABAGSIGHTING
Signup for email,
and Save 10%!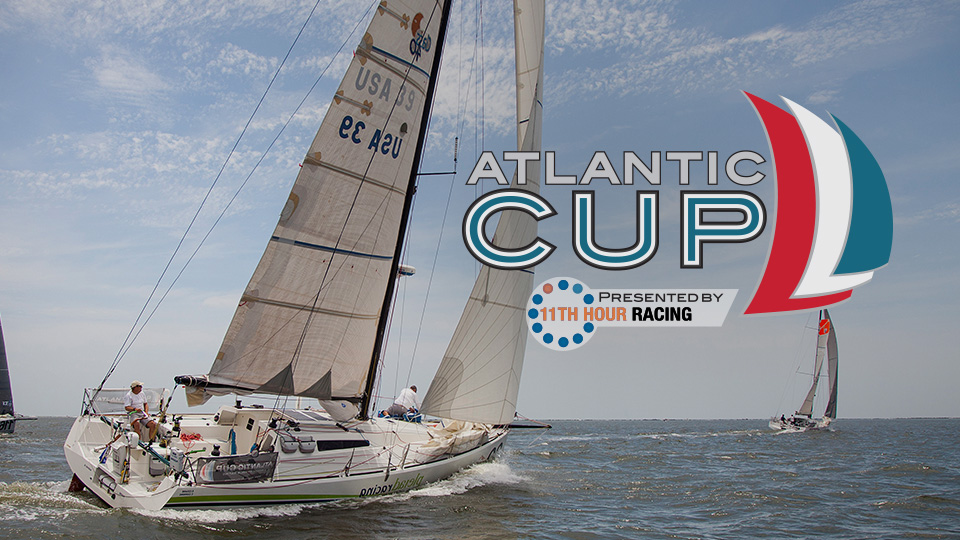 The 2016 Atlantic Cup
On May 28, ten Class 40 Sail Boats will embark on a 1,000+ nautical mile race that is The 2016 Atlantic Cup. Sea Bags will be there each stop of the way in support of the most environmentally responsible sailing race in the US.
5/18/16
We are proud to announce that Sea Bags is an official sponsor of the 2016 Atlantic Cup - America's Premier Offshore Race. Showcasing some of the top Class 40 sailors in the world, the Atlantic Cup is the United States premier and only dedicated Class 40 sailing race. The race will kick off in Charleston, SC on May 28th and culminate with the awards ceremony in Sea Bags' own Portland, ME on June 11th. Since 2012, race management and all participants involved have committed to making The Atlantic Cup the standard for carbon neutral offshore racing - a commitment that aligns wholly with Sea Bags' daily practices. The race will feature both off-shore and in-shore entertainment at each of its host cities: Charleston, Brooklyn and Portland -respectively.
As an official sponsor, Sea Bags will have members of our Sail Acquisition team at each of the three Atlantic Cup stops. Sea Bags' Vice President of Sail Acquisition will kick off the race by performing a sail drive May 26-28 in Charleston, and can be contacted throughout the entirety of the Atlantic Cup to schedule sail trades. Sea Bags' Sail Acquisition Associate, Sean, will take the reins in Brooklyn for the second leg of the race. The Sea Bags Mobile Store will be present to sell merchandise and collect sails for the entirety of Kid's Day on June 3rd. During this time, all attendees will have the opportunity to purchase Sea Bags product, and are encouraged to participate in the Blue Crew Sail Drive. So, don't forget to bring your old sails!
If you miss us at the events in Charleston and Brooklyn, be sure to seek us out for the final leg of the race in Portland, ME, June 9-11. We will have the Sea Bags Blue Crew located in the Racing Village on the Eastern Promenade during inshore racing, and Sea Bags members will be present at the awards ceremony on June 11th
For more information on the Sea Bags Mobile Truck, follow @bluecrewmaine in order to keep up to date on events throughout Summer 2016 where we will be in attendance. Also, don't forget to check out http://www.atlanticcup.org/teams to learn more about the twelve boats competing in this year's Atlantic Cup. See race schedule below: