SHARE YOUR
#SEABAGSIGHTING
Signup for email,
and Save 10%!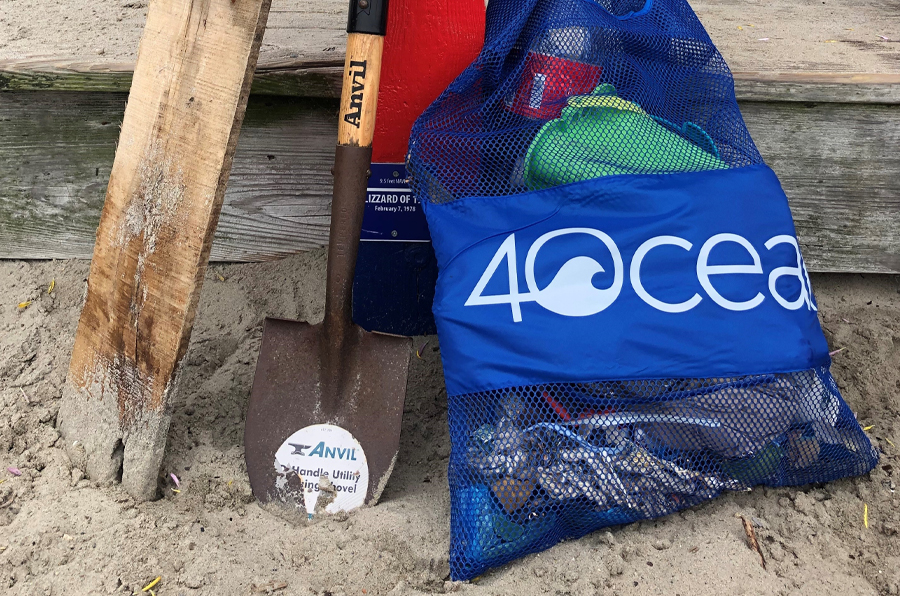 International Coastal Clean Up Day
Once again, on the 3rd Saturday in September, the Sea Bags crew took to the beach to participate in International Coastal Clean-Up Day. The goal is to assist in keeping our coastline and waterways free of trash and debris that can negatively affect the health of our precious coastal ecosystems.
10/04/21
President and Chief Sustainability Officer of Sea Bags, Beth Greenlaw, is passionate about our community involvement and sustainability efforts:
"Cleaning our shorelines is at the heart of who we are and will start at home—which for us ranges from Maine to Key West and the shores of the Great Lakes. We are thrilled for the expanded Sea Bags team to take part in this year's clean-up and set examples for sustainability in our local communities."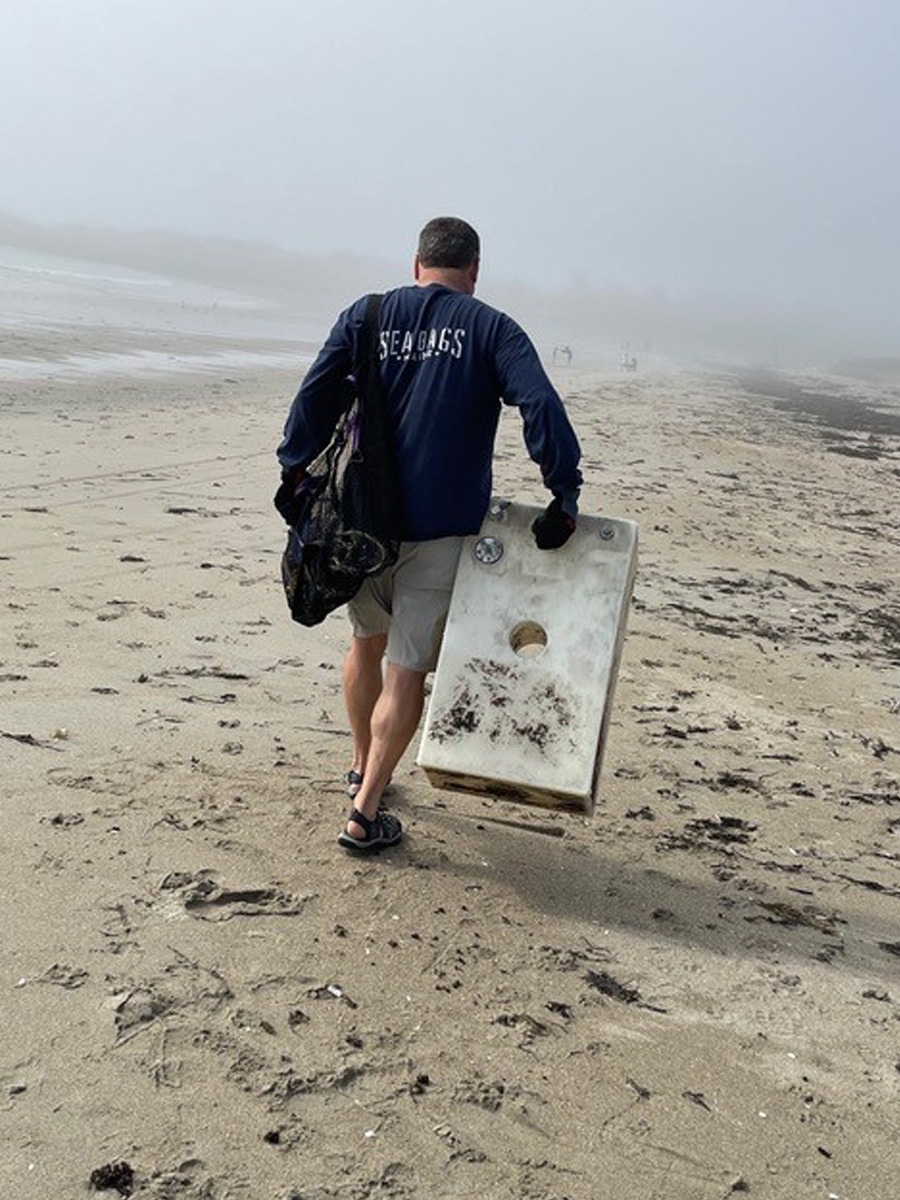 Don Oakes, CEO: Head Beach, Phippsburg, Maine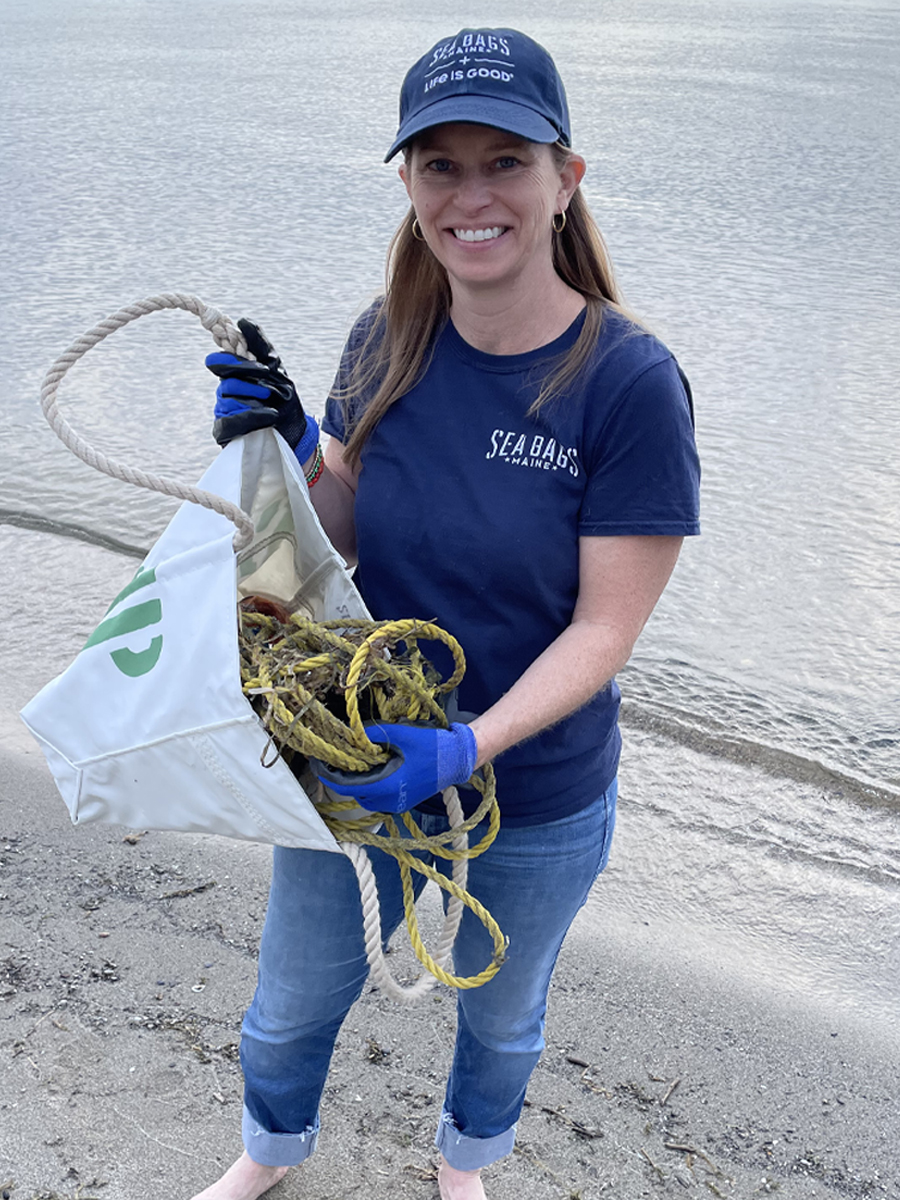 Tara Knupp, Director, Merchandising & Product Development: Mallets Bay, Colchester Pt. Vermont
Saturday, September 18th, Sea Bags Crew took to beaches and lakes across the country, setting out to beautify our communities for everyone to enjoy. Some of our Crew shared their experiences at this year's clean up.
Locations
Ferry Beach, Scarborough, Maine
Pine Point Beach, Scarborough, Maine
Willard Beach, South Portland, Maine
Southport Beach, Boothbay Harbor, Maine

Cummings Beach, Jonesport, Maine
Head Beach, Phippsburg, Maine
Mallets Bay, Colchester Pt., Vermont
Bird Key Park, Sarasota, Florida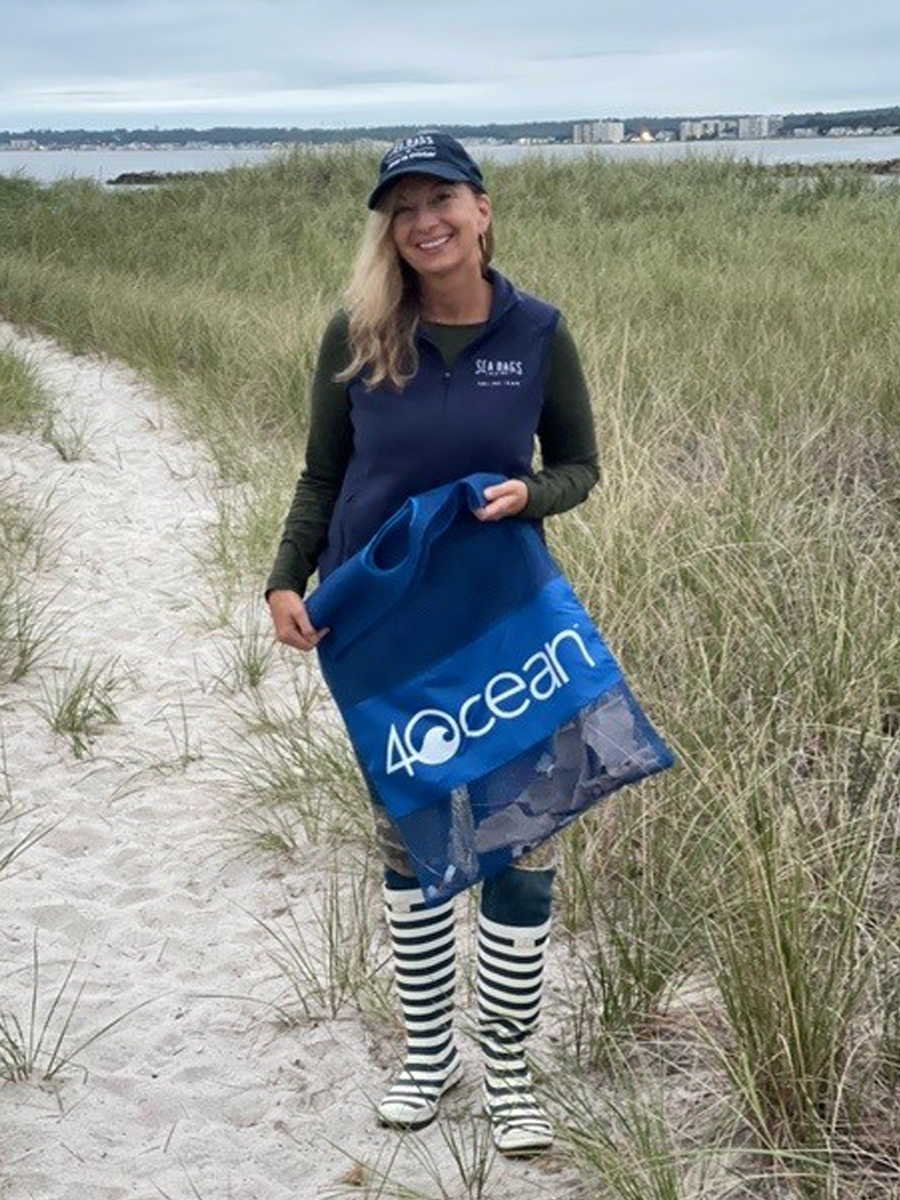 Nicole Hardy, Director of Retail Stores
"Ferry Beach in Scarborough, Maine is my family's favorite beach—we want it to be clean for our community, our visitors, and for the environment. The waters here are a safe resting spot for lobster boats, help create perfect clamming at low tide, and entry to a marsh full of wildlife. Keeping this area clean is important to me and to the big picture of healthy oceans."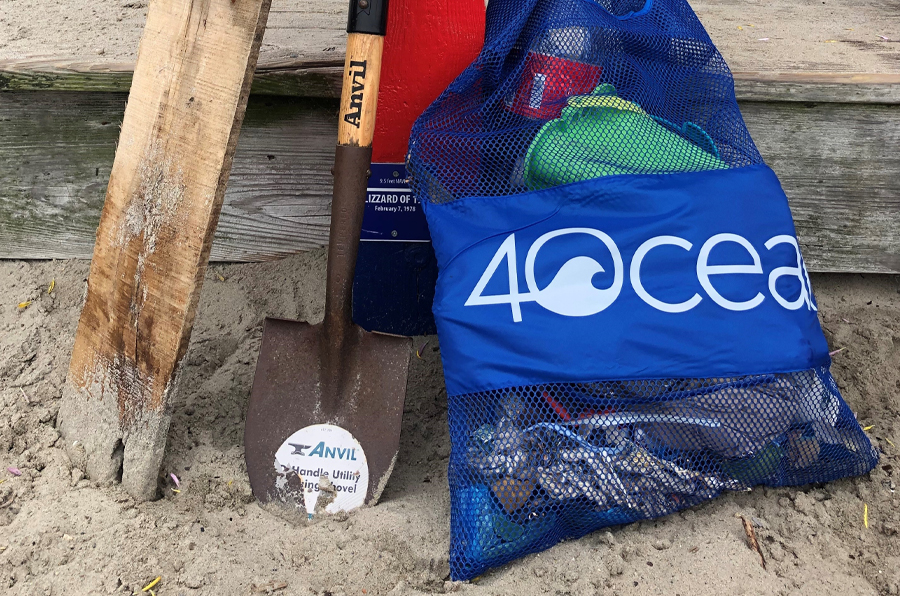 Amber Mills, Digital Administrator and Web Merchandiser
"My family and I went to Willard Beach in South Portland, Maine for Coastal Cleanup Day as I have a few ties to that beach. When we first started, I wasn't sure if we would find much trash as the beach looked clean at first glance and I saw trash cans at every entrance. However, we ended up filling the bag by the end of it! The majority of what we picked up was micro plastics, lots of small bits of discarded or broken plastic that I was happy to keep out of the ocean! Looking forward to tackling a new beach next year."
Kristina Lewis, Retail Associate
"My husband and I went to Southport Beach in Boothbay Harbor, Maine on Saturday morning. It is a small beach but very popular since it is one of the few public beaches in my area. It is dog-friendly and across the street from a nice land trust walking trail through the woods. We had a good walk and collected a few buckets-full of trash. It was a beautiful morning in MidCoast Maine."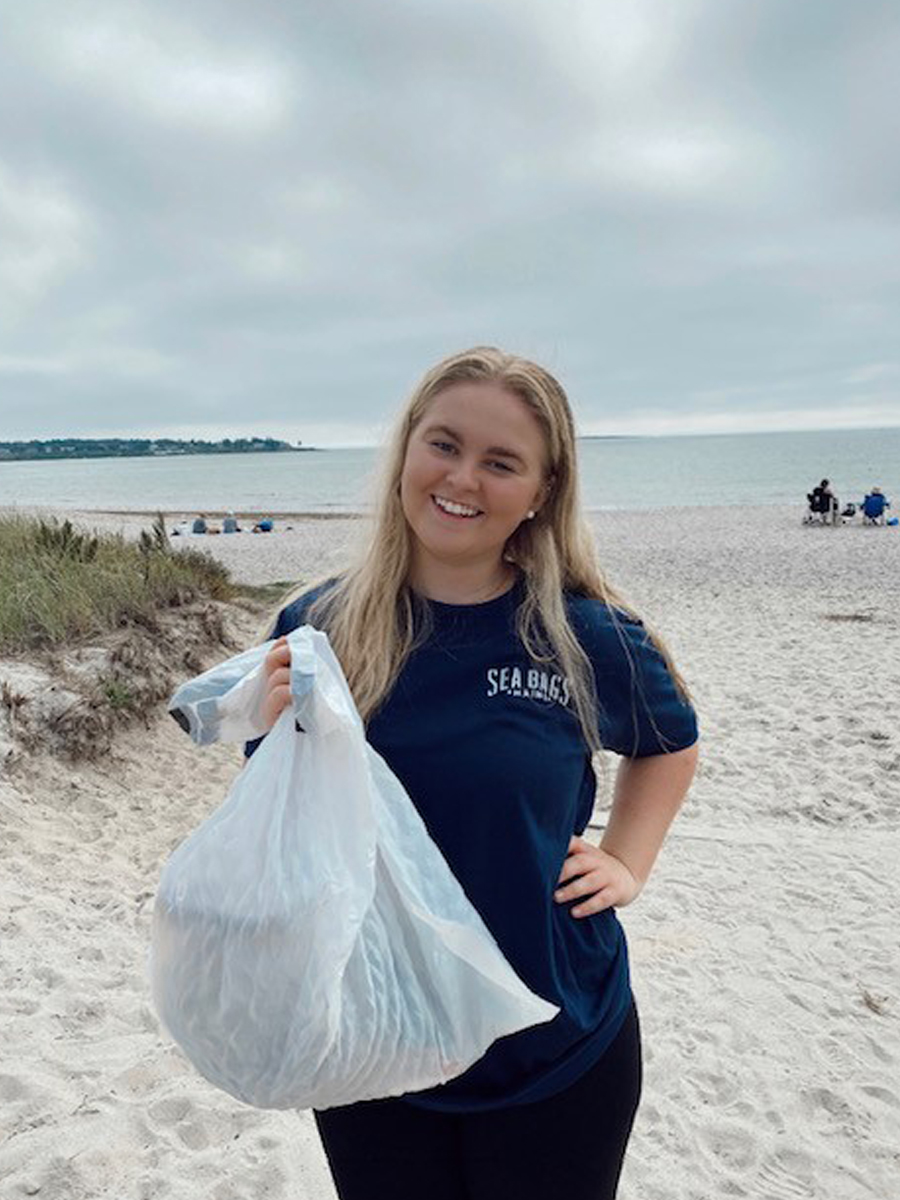 Lauren Byrnes, Retail Associate
"I had the pleasure of being able to clean up my neighborhood beach this Saturday. I stuck to my favorite, Pine Point Bech in Scarborough, Maine. It was so nice to be able to help keep the beach clean and be outside. I had a couple of friends tag along to help me out, and of course capture a few photos. From doing this, I feel that I will be more apt to notice the trash on our beaches. I can't wait to do this next year. Thanks Sea Bags for the great experience!"
Marie Barrow, Retail Manager
"For Coastal Clean Up Day I went to Bird Key Park in Sarasota, Florida. It's on Sarasota Bay and you pass it on your way on to Lido Key, where our Sea Bags Store is located. It's a popular spot for many waterfront activities."
If you missed International Coastal Cleanup Day, you can still make a difference all year by purchasing a Bracelet or 4ocean Reusable Water Bottle. Every bracelet or water bottle purchased funds the removal of one pound of trash from the ocean and coastlines.
Sign up for email updates: