SHARE YOUR
#SEABAGSIGHTING
Signup for email,
and Save 10%!

Giving Tuesday: Give Back with Sea Bags
Giving Tuesday is a global day of giving, in the spirit of the holiday we put together a list of Sea Bags gifts that give back and a few of the stories behind them.
12/01/20
Each year on the Tuesday following Cyber Monday, people around the globe come together to show kindness and generosity by supporting communities and causes. We would like to offer a few Sea Bags product suggestions that are in keeping with our core tenet of giving back to our community.
Cure Collection
Since 2006 Sea Bags has created a Cure Campaign in support of cancer research and prevention. Sea Bags Designer Kat Casale described the inspiration for this year's Cure Collection, "the design is something we came up with during the first few weeks April. Our design associate and I were looking for something that gave the feelings of serenity and hope. We wanted to channel a sense of calm for people when they see the sunrise gradient."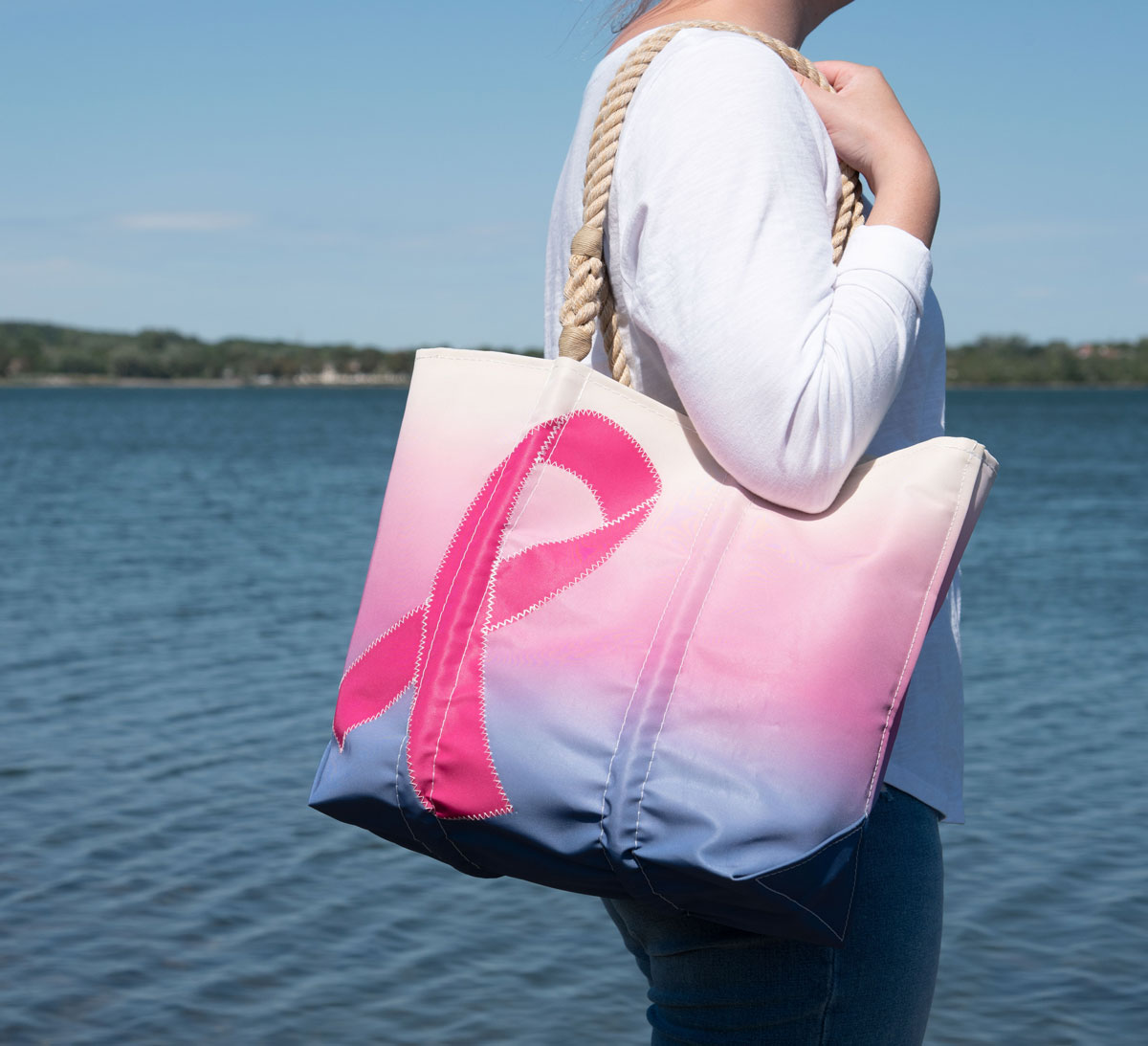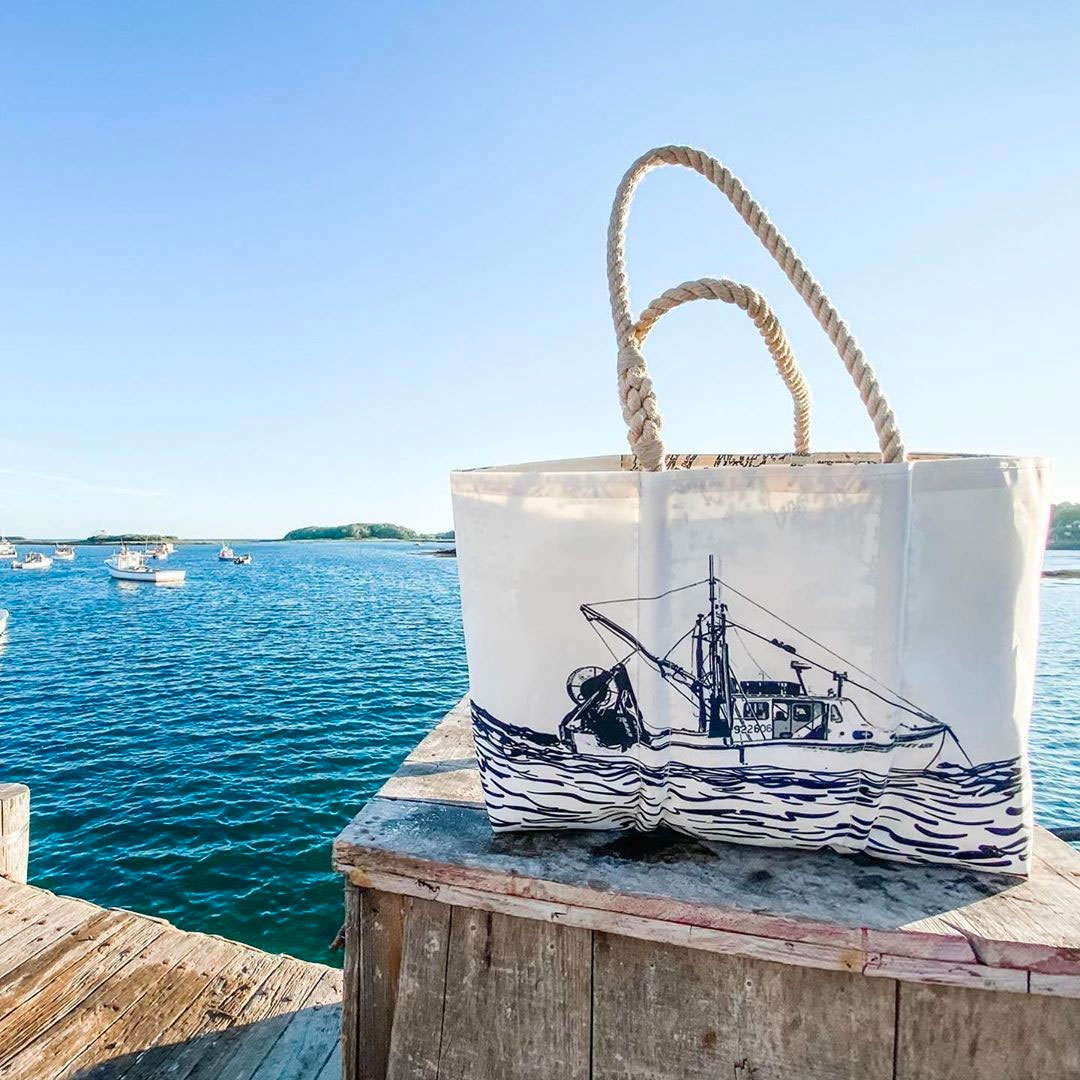 Hayley Ann
"This collaboration is important to us at Sea Bags because the fishermen in Portland are our neighbors and, on this wharf, our family. We see their hard work daily and appreciate what they do to bring fresh fish to our families. We are proud to support Joe's legacy and contribute to the future fishermen in Maine." - Beth Shissler, President & Chief Sustainability Officer
In January of 2020, Captain Joe Nickerson and his crew perished at sea while fishing aboard the F/V Hayley Ann. In honor of her father, Captain Joe's daughter Hayley designed a tote in partnership with the Maine Coast Fisherman's Association and Sea Bags.
Indigo Arts
An integral aspect of the Indigo Arts Alliance is to provide Maine-based artists of African descent access to a broader range of artists of color from around the world. We are pleased to have partnered with renowned Maine artist Daniel Minter to create the "Island Girl" design. Daniel is a visual artist and illustrator recognized for his work in the mediums of painting and assemblage.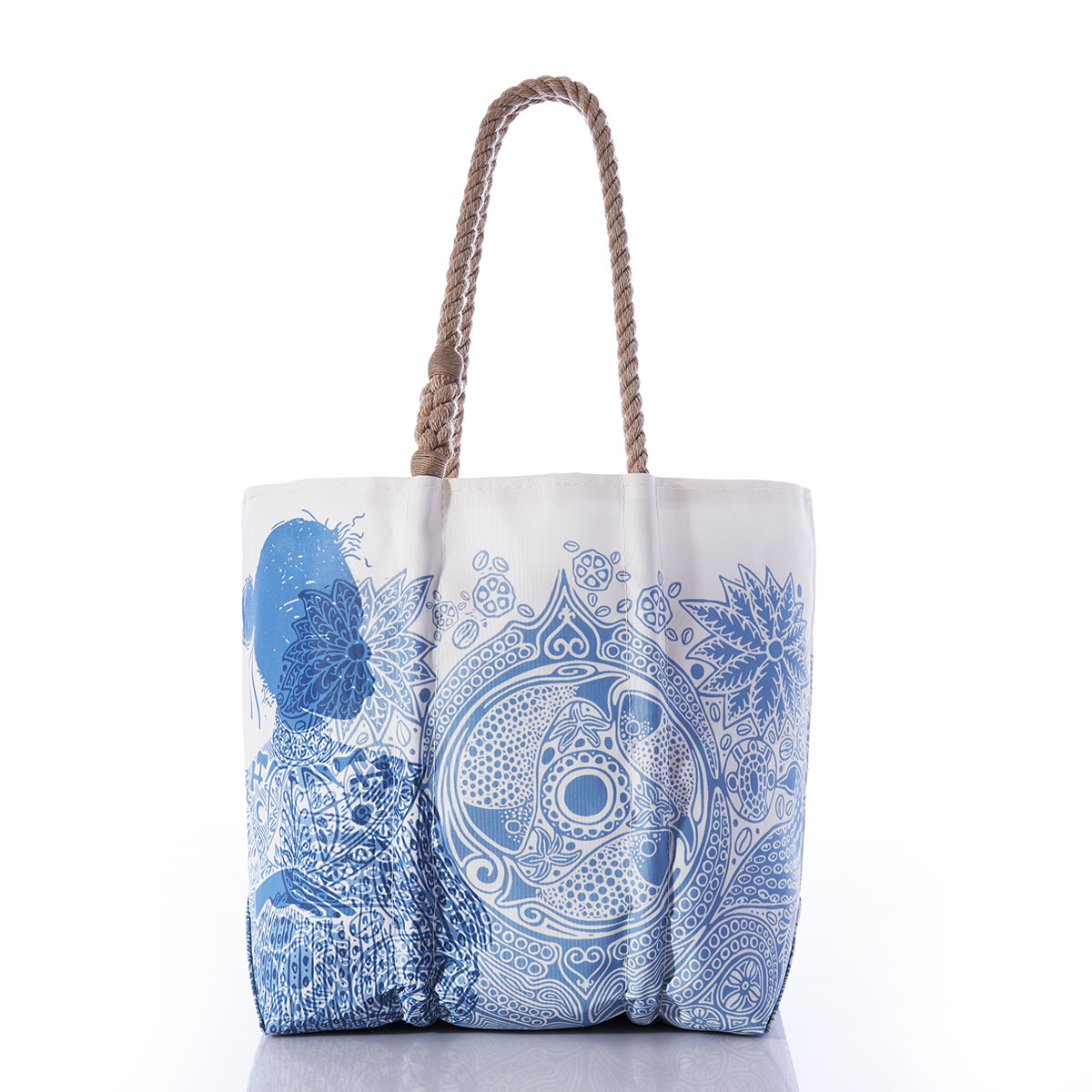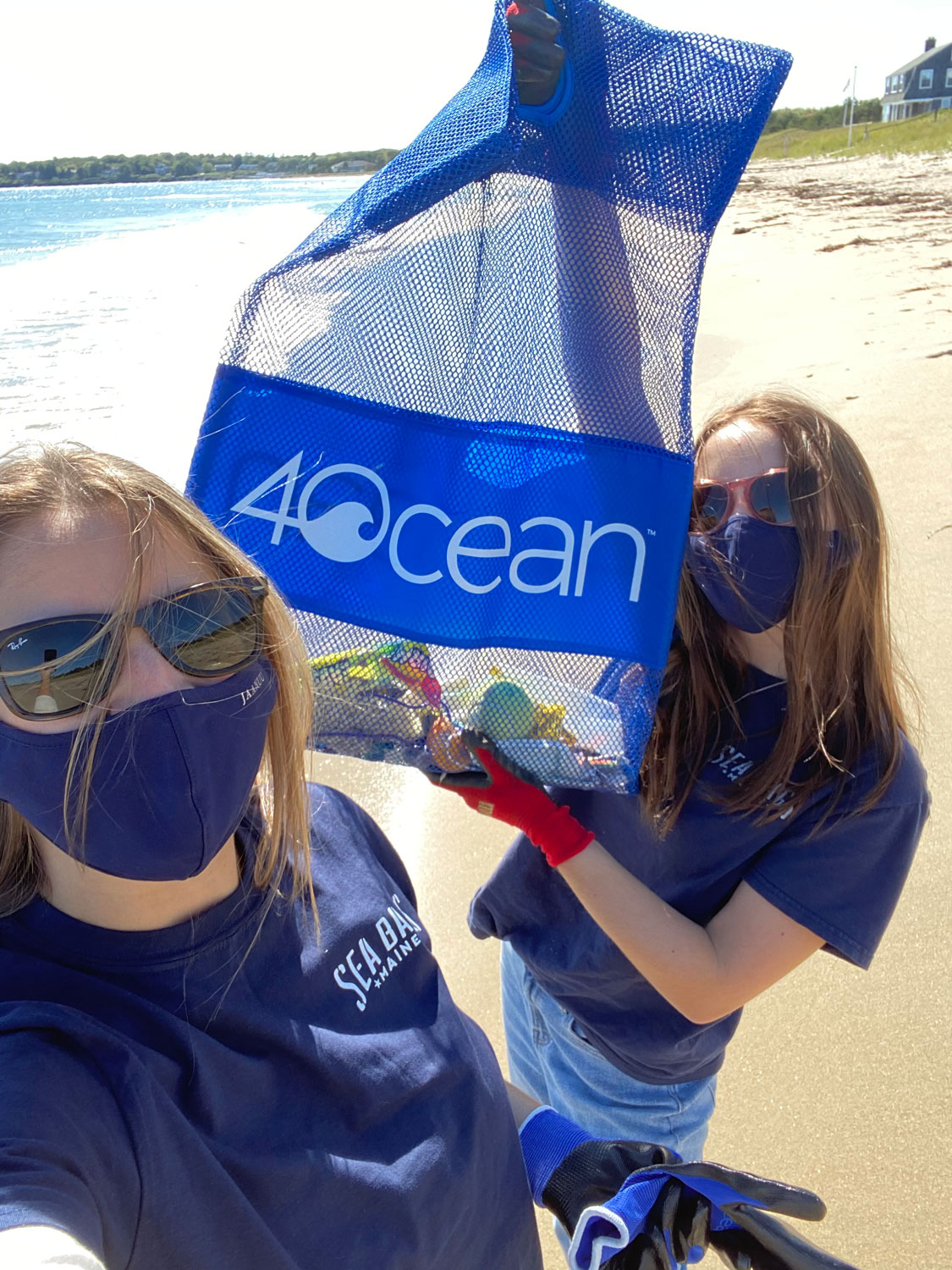 4oceans Bracelet
The oceans are a core piece of our brand, so the opportunity to help 4Ocean further its mission to clean up the worlds waterways was right in our wheelhouse. Every 4oceans product purchased funds the removal of one pound of trash from the ocean and coastlines. They can serve as a reminder to curb your plastic habit, live more sustainably, and encourage others to take action to protect what they love. In support of 4ocean's mission and our own commitment to sustainability, our goal is to help clean up one ton of ocean trash through this partnership.
Sea Bags Women's Sailing Team (SBWST)
Sea Bags believes in giving back to our local community. Sponsoring a women's team of champion sailors who have deep appreciation and respect for our oceans and environment reaffirms this commitment. Proceeds from the sale of the Sailing Team Tote help fund the team's racing efforts and ensures that they can continue to help spread the message of keeping sails out of landfills.