Dogs have a long history as ship mascots, providing services such as leading shore patrols and eliminating rodents. But, by far, their most important job was to boost morale. We can think of no better shipmate than the four-legged kind! Show your love of dogs and animals with this cute wristlet.
Handcrafted from recycled sail cloth on the working waterfront in Portland, Maine, USA
Details:
Black Zipper
Black cording through grommet
Spot clean or machine wash
Share your #seabagsighting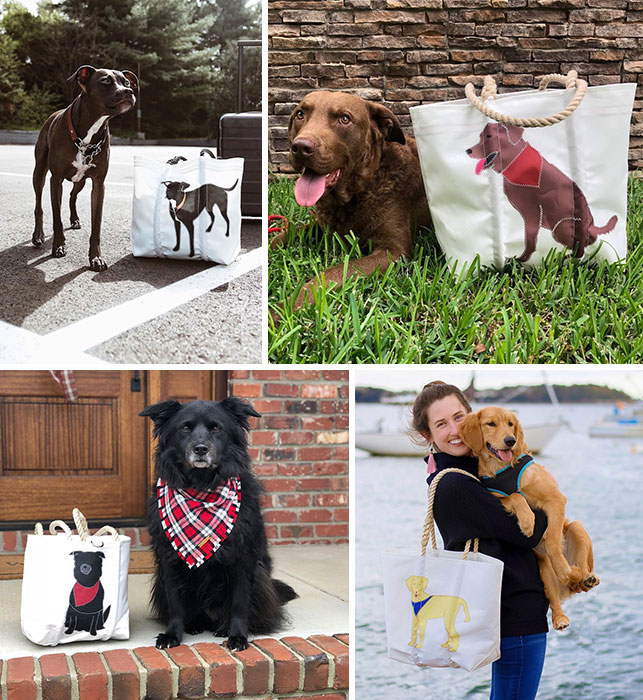 Don't see your furry friend in our collection?
Work with our design team to create a Custom Tote that personifies your pup. You can provide a picture as inspiration and we can create a bag that is just how you envisioned.
Create A Custom Bag >