Need a grab-and-go bag for your pet's essentials? Our ditty bags are a durable and eco-friendly solution for walks, trips to the dog park or groomer, and to keep in your vehicle. You'll always have a leash, plastic bags, a ball, and a few treats close at hand. At home or when you travel, you'll find many ways to use this Ditty made from recycled sails and sail bags (Yes, we even use the bags the sails are stored in!). The black paw applique is secured with our signature zig-zag stitch.
Made from recycled sail bags, the ditty bag color will be selected for you from our current selection available. Colors will vary from the following: blue, black, red, green, grey, pink, and yellow.
Handcrafted from recycled sail cloth on the working waterfront in Portland, Maine, USA
Details:
Draw string closure
Machine wash, line dry
Share your #seabagsighting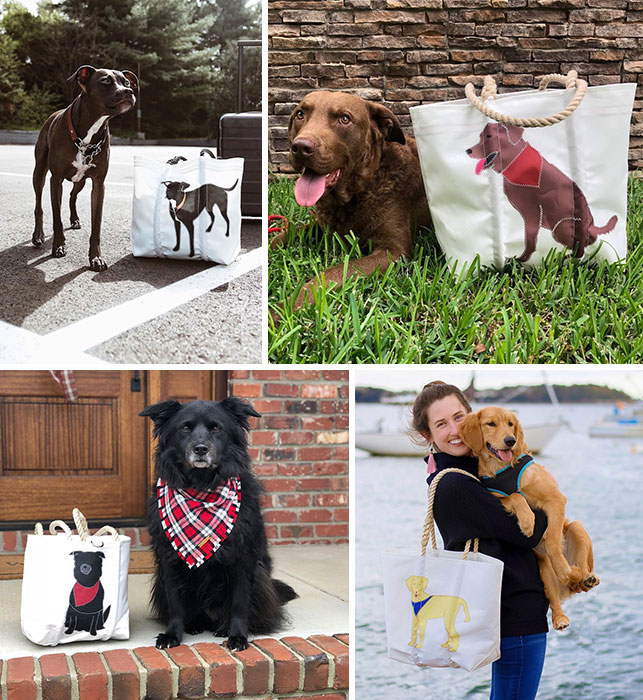 Don't see your furry friend in our collection?
Work with our design team to create a Custom Tote that personifies your pup. You can provide a picture as inspiration and we can create a bag that is just how you envisioned.
Create A Custom Bag >