Exercise Your Green Thumb
with a
Gardener's Bucket Bag
Water-resistant sail cloth and unique marine-grade mesh makes the perfect material for an easy-to-use bucket every gardener's needs.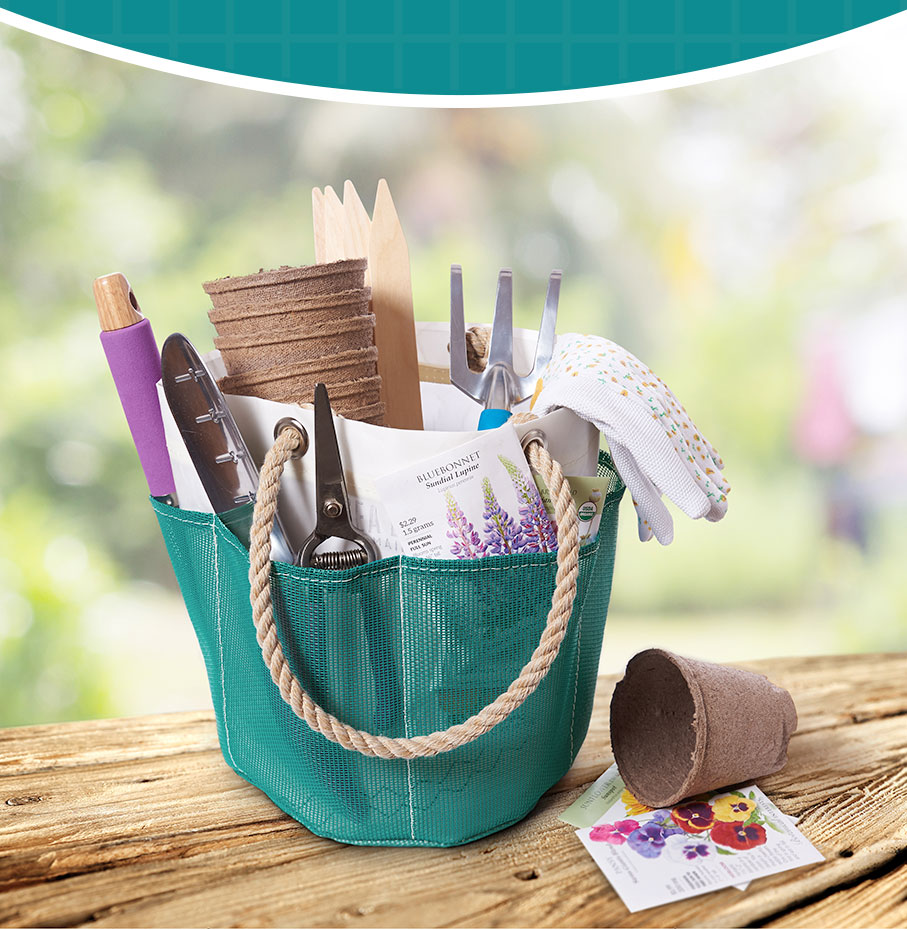 Keep Your Tools In One Place
The large interior compartment is great for storing planting supplies and larger tools, and the outside pockets keep planting essentials organized.
Easy to Carry
Load up the pockets and make one trip; the hand-spliced rope handles are comfortable for hand carry and flip out of the way easily.
Perfect for Planting Days
When your day in the dirt is over, simply give it a shake and watch the dirt escape through the marine-grade mesh bottom and exterior pockets.
No More Messy Clean Up
The materials are washable, making it easy to keep this bucket clean and looking as great year after year.
Sustainably Made in the USA
Every Sea Bags product is handmade from recycled sail cloth by skilled craftspeople in Portland, Maine.
Easy to Store
This bucket is collapsible, which makes off-season storage convenient.

Mesh Bottom
Allows dirt to easily escape with just a shake.

6 Exterior Mesh Pockets
Perfect for gardening tools.

Easy To Clean
Hose off and air dry when done gardening.