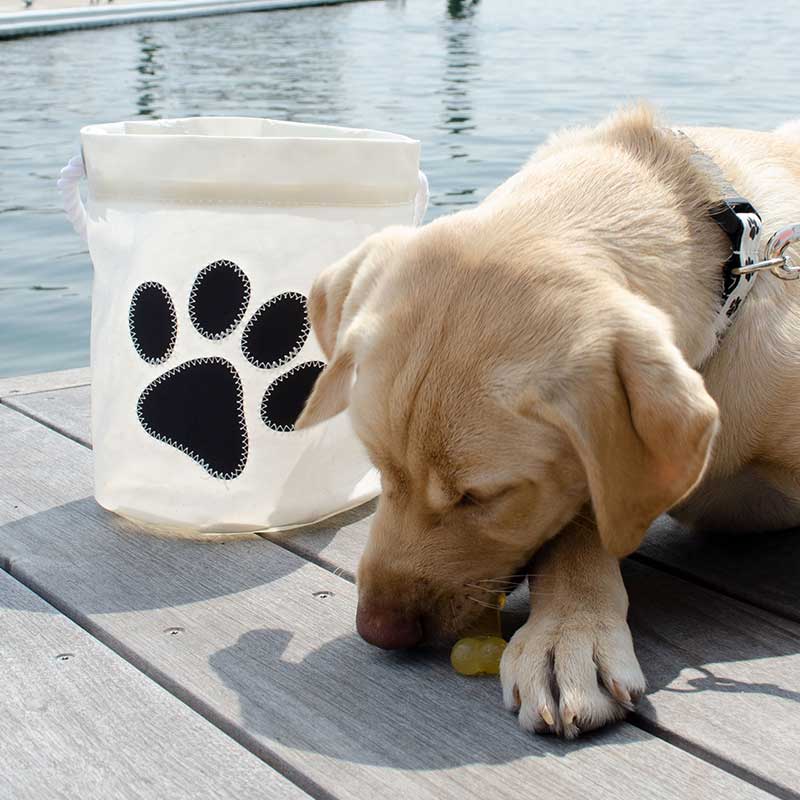 Standard Bucket Bag
A modern take on the basket, our durable bucket bag is the perfect on-the-go organizer. The bucket has a variety of uses, from toting toys to the dog park to holding flowers in a centerpiece. The possibilities are endless!
Shop The Original Bucket Bags >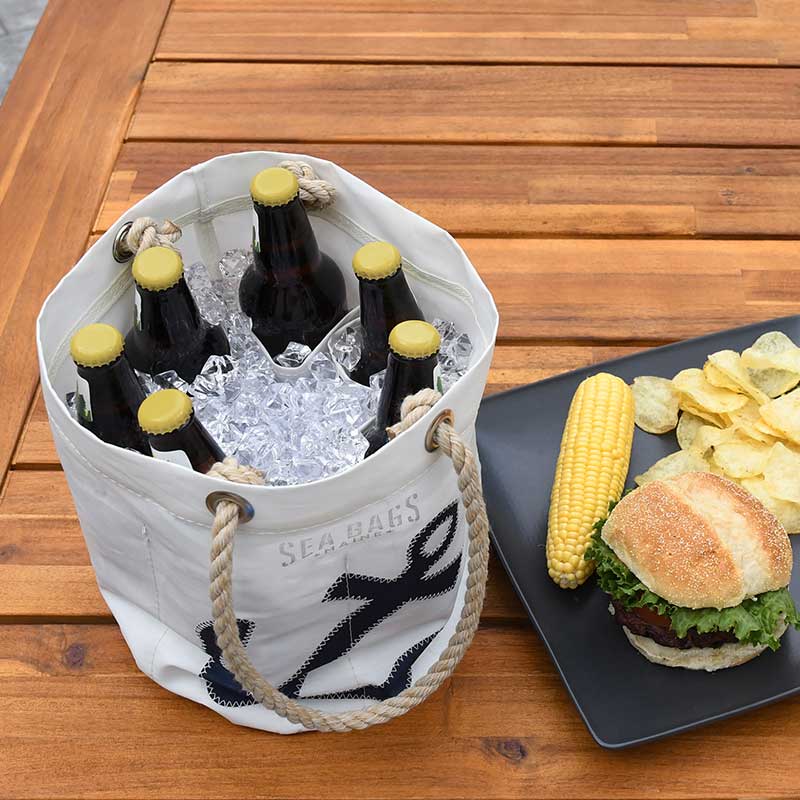 Beverage Bucket
The Beverage bucket bag features six interior pockets sized to hold a six-pack of your favorite beverage. Fill the center with ice and you've got a perfect collapsible cooler. Melting ice escapes through a grommet hole in the base of the water-resistant recycled sail cloth.
Shop Beverage Buckets >

"Perfect for going on day trips in the car—it's sturdy, water resistant and has lots of great pockets."
- Christine B.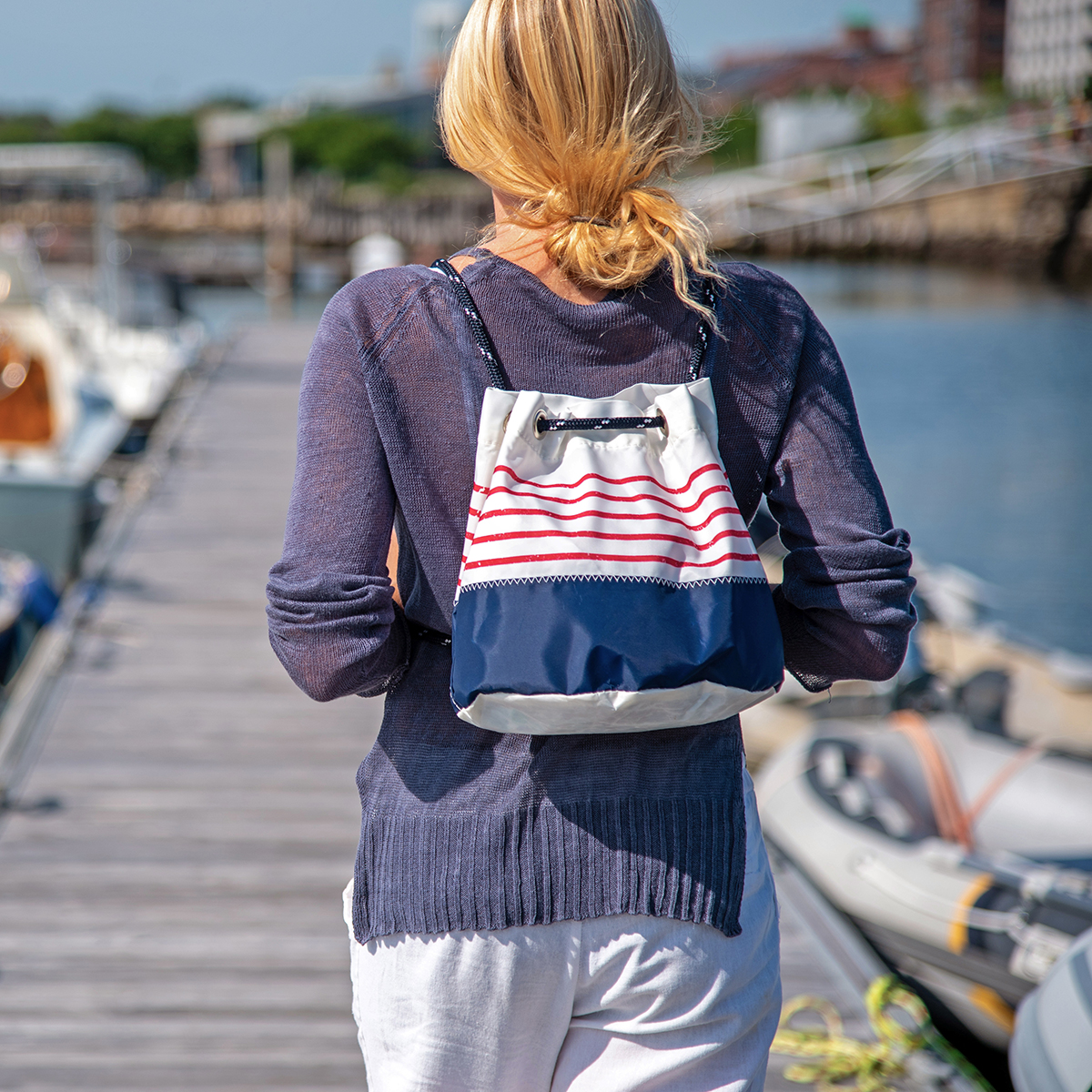 Convertible Bucket
Our Convertible Bucket Bag quickly transforms to keep up with the demands of your busy life. The sail cloth bag can be converted to wear across the body, over the shoulder, as a handbag or as a backpack. It features an inside zip pocket, magnetic closure and premium navy dock line strap with white flecks.
Shop Convertible Buckets >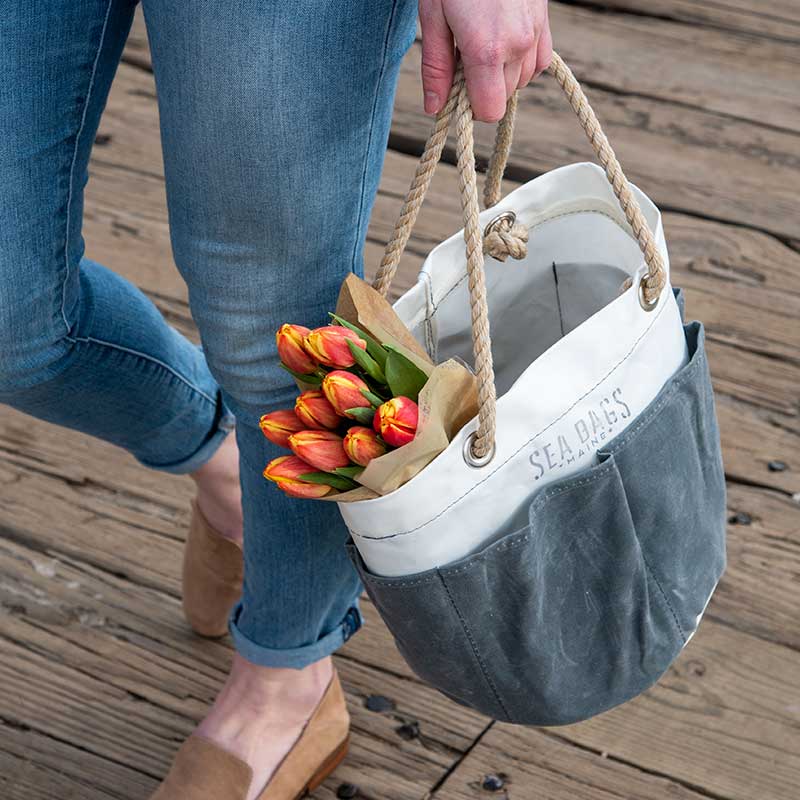 All Purpose Tool Bucket
The Tool Bucket features six (6) exterior pockets made from durable canvas. With two grommeted hemp rope handles, this bucket is the perfect all-purpose holder. It is great for organizing grilling utensils, knitting supplies, gardening tools, or microbrews.
All Purpose Tool Buckets >

"Beautiful, durable and looks lovely in my nautical mudroom. I purchased several bucket bags to hold socks, gloves and hats. Perfect size to sit on shelves!
- Stephanie W.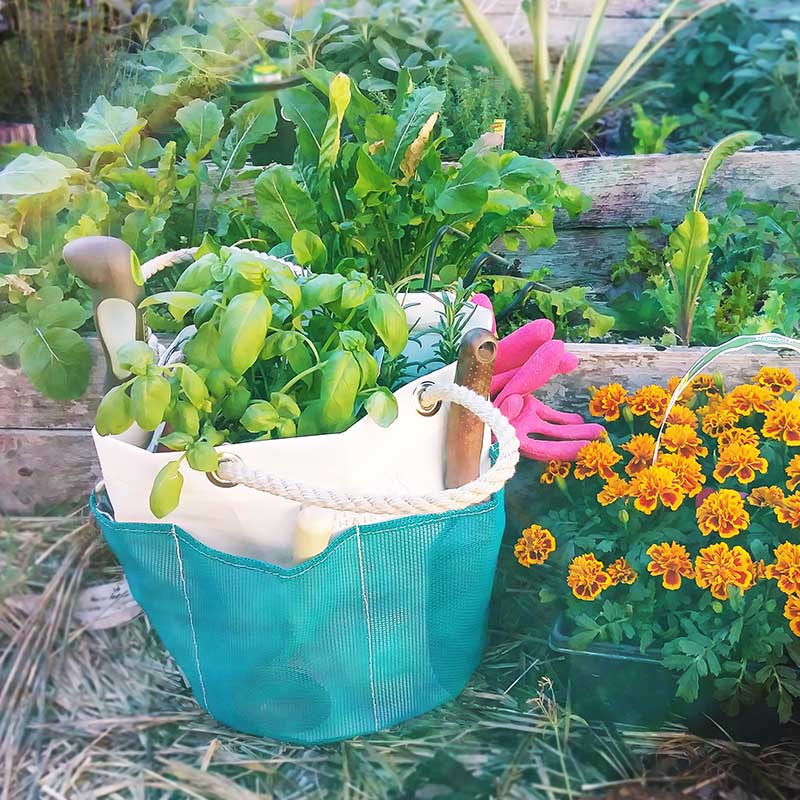 Gardener's Bucket
Our Gardeners Bucket is the bag that every gardener needs. The all-purpose bucket is perfect for holding gardening tools, gloves, and seed packets. Use this bucket for all your gardening needs then rinse it out and use it to organize kitchen utensils, crafts or tools in the off-season.
Shop Gardener's Bucket >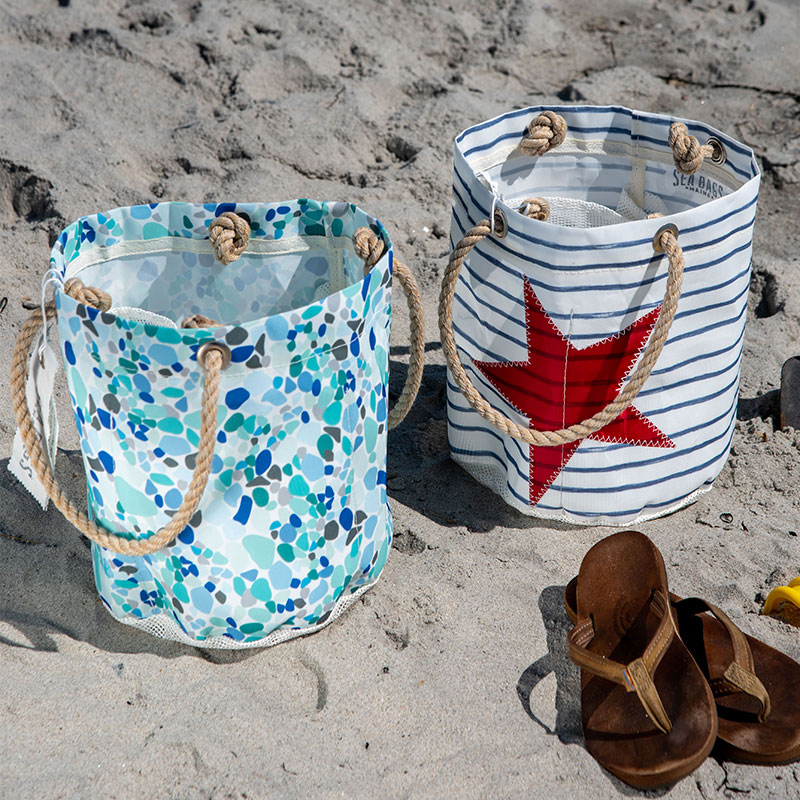 Beachcomber bucket
Our Beachcomber bucket is the perfect addition to a day at the beach. With interior pockets and a mesh bottom, the Beachcomber fits toys, sunblock, and glasses perfectly. The water-resistant sail cloth and marine grade mesh are extremely durable and machine washable.
Shop buckets for the beach >