Are you the proud parent of a smart, elegant poodle? They are among the most intelligent and trainable breeds—much more than just beautiful. We've created a classic print of this popular pup in black, accented with white, zig-zag stitching on recycled sail cloth. We know poodle coats come in a variety of colors—would you like to make it look like your dog? We'll work with you to create a print with custom colors and patterns. Imagine a portrait of your pooch on a handcrafted tote! Extra charge applies for customization.
Details:
Hand-spliced white rope handles
Machine wash, line dry
Dimensions:
Medium: 14"h x 5.5"w x 14"l
Handcrafted from recycled sail cloth on the working waterfront in Portland, Maine, USA
Share your #seabagsighting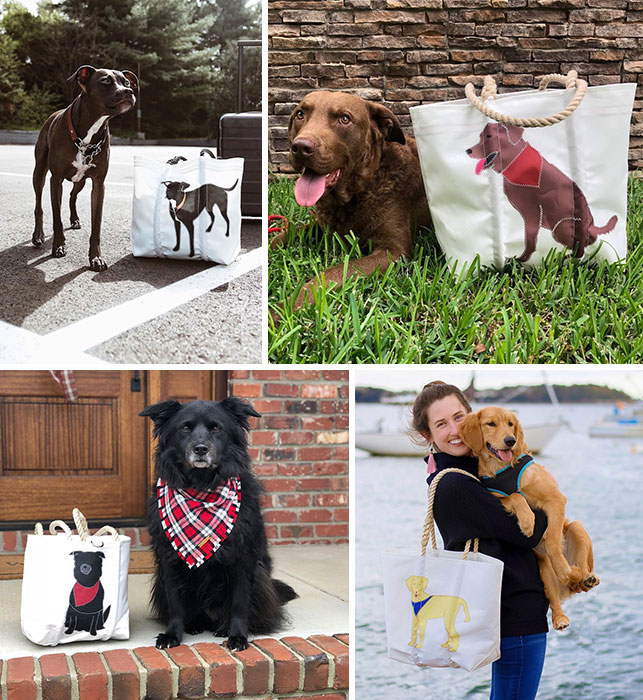 Don't see your furry friend in our collection?
Work with our design team to create a Custom Tote that personifies your pup. You can provide a picture as inspiration and we can create a bag that is just how you envisioned.
Create A Custom Bag >