Do you have fond memories of a trip to Block Island? The panoramic views from land and sea, rare wildlife, and rich history make it unforgettable. From the moment you step on the ferry, you know you have found a special place. Our lighthearted map design marks favorite sites and natural features. Made from recycled sails that just may have cruised the waters off Black Rock Beach.
Details:
Hand-spliced hemp rope handles
Machine wash, line dry
Dimensions:
Medium: 14"h x 5.5"w x 14"l
Handcrafted from recycled sail cloth on the working waterfront in Portland, Maine, USA
Share your #seabagsighting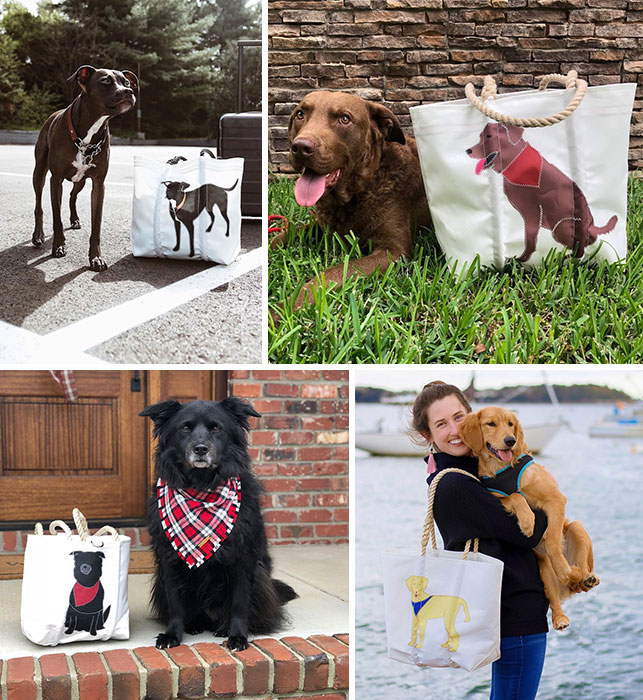 Don't see your furry friend in our collection?
Work with our design team to create a Custom Tote that personifies your pup. You can provide a picture as inspiration and we can create a bag that is just how you envisioned.
Create A Custom Bag >